Tandem's role at Lingfield Point grows to include property management services
From July 2023, Tandem's service provision for Lingfield Point, Darlington, expanded to include a full property management service in addition to its existing strategic asset management role on behalf of owners Frogmore.
The site was originally constructed in August 1945 as the home for Patons & Baldwins world renowned knitting factory and was at the time the largest wool factory in the world, exporting their product across the globe. It has remained a key part of the Darlington community ever since and today the 87-acre site is positioned as the leading business park in the Tees Valley Region with over 1.2 million square feet of office and industrial space. Current occupiers include the Student Loans Company, Capita, the Department for Work & Pensions, and the National Farmers Union.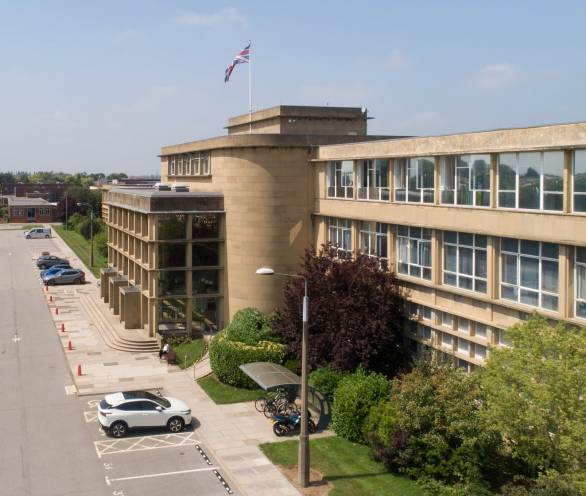 Tandem are now responsible for the management of a £1.2m annual service charge budget and an annual rent roll in excess of £4m. On-site services will be delivered through the Estates management team based on site in partnership with Envirotech FM.
Tandem are focused on improving the customer experience for existing occupiers and creating an environment attractive to prospective businesses coming to Lingfield Point. The role sits alongside Tandem's existing instruction to deliver strategic asset management and placemaking advisory services, which commenced in October 2022. Tandem have worked hard to reinvigorate the public realm through the creation of a regular series of events – including Christmas and Coronation celebrations, an annual Sport's Day, and monthly street food market.
A key part of Tandem's role has been the creation and delivery of an ESG strategy for the site focusing on improved health & wellbeing services for occupiers and a pathway to deliver a net zero carbon site. The instruction is led by Partners Debbie Herrington and Adam Hall and Associate Miriam Duffy from across our Newcastle and Leeds teams.
Adam Hall commented: "We're delighted to extend our instruction at Lingfield Point with Frogmore. Working alongside our existing asset management team, our property management team have been appointed to enhance the occupier experience at Lingfield Point. Working together, our teams are focused on driving up occupancy, improving sustainability credentials and the tenant experience which will all help to enhance value for our client."