The Riverwalk Summer Garden
Summer Garden @ The Riverwalk | August 2022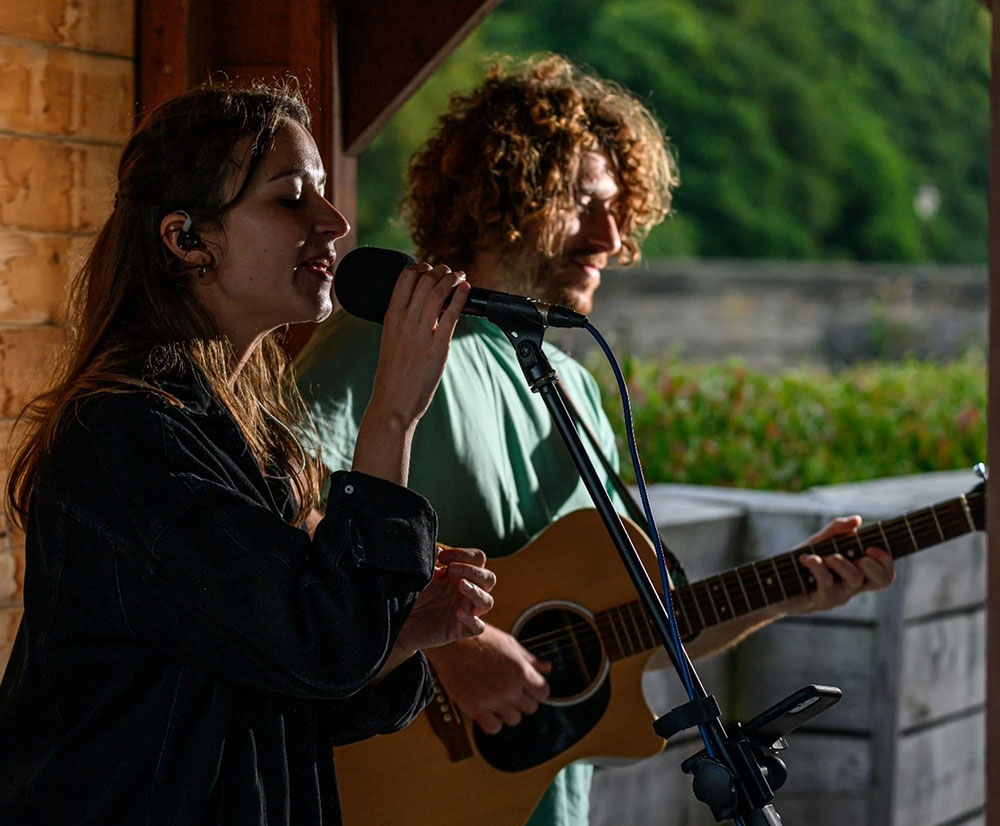 The Riverwalk's 'Summer Garden' ran from the 2nd August to the 4th September 2022 bringing new greenery to Durham's riverfront. The garden was constructed using repurposed, existing equipment. Any new investments, such as the artificial lawn, were retained for future use.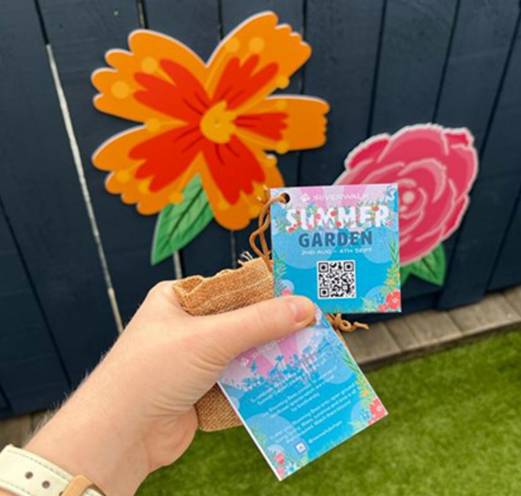 Working with Nurture Landscapes, a number of planters were created and filled with compost. Some were then planted with a range of herbs and others with colourful, bee-friendly flowers. To encourage local planting, we distributed 250 clay bees filled with 16 varieties of native wild flower seeds. These were distributed in branded hessian bags to visitors who were encouraged to plant the bees to promote biodiversity.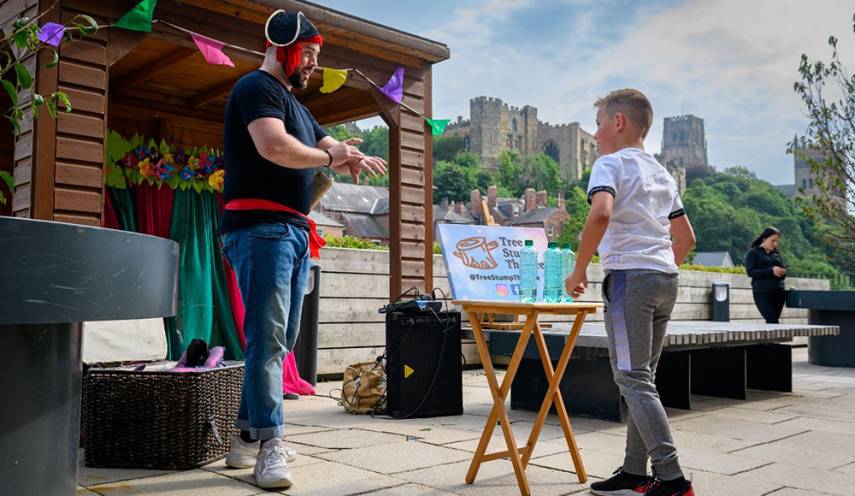 Events Calendar | Property Asset Management | Destination Marketing
Throughout August, a number of events took place at the Summer Garden. Fridays saw musical performances from local artists with a variety of family-friendly activities happening during the weekends. A highlight was local eco-friendly theatre group, Tree Stump Theatre who in association with Stage Invaders held an interactive performance of Billie and the Message in a Bottle. All of the props, costumes and set were created with recycled and upcycled materials.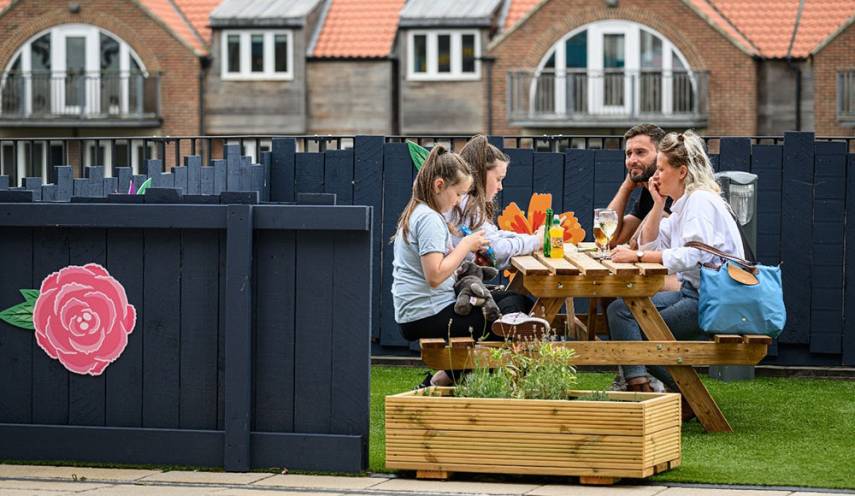 Organisers of the festival were delighted to work with local charity St Cuthbert's who utilised the garden on three occasions. One weekend St Cuthbert's held a workshop allowing visitors to plant flower seeds in pots to take away in memory of a loved one. Cyclamen was chosen as it continues to flower late into summer.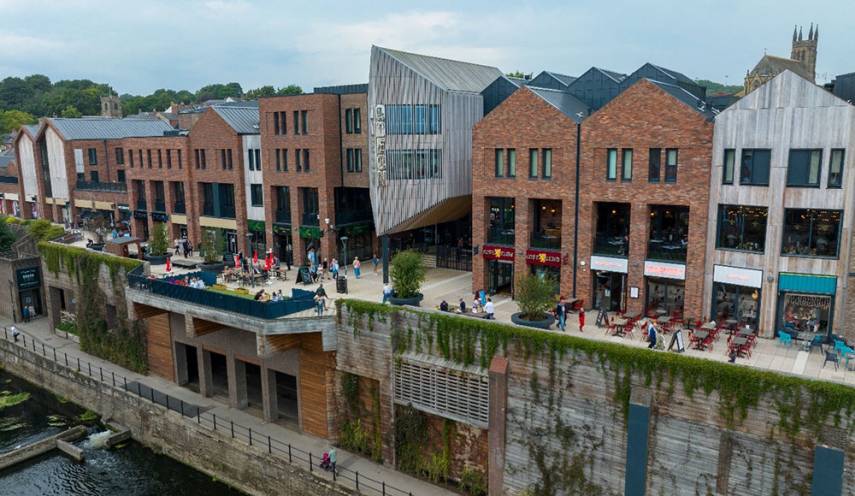 The Riverwalk is a mixed-use retail, leisure, and student accommodation development in Durham. Tandem actively manages the site on behalf of Clearbell Capital. Our core property asset management services include rent collection and service charge management supplemented by a destination marketing programme delivered by our experienced, in-house team.
*NB. Photographs by Ian Squire Photography.