Tandem Wins West Midlands Finance Awards 2022
After a 2-year break owing to the pandemic, The West Midlands Finance Awards have returned and we are thrilled to announce that Tandem has won the 2022 Finance Team of the Year (20 people or less) category. The awards seek to promote and celebrate outstanding achievements of businesses and individuals within the West Midlands' finance community. Congratulations to all those involved from our team on this superb and well-deserved accolade. Find out more detail on the finance team's achievements below.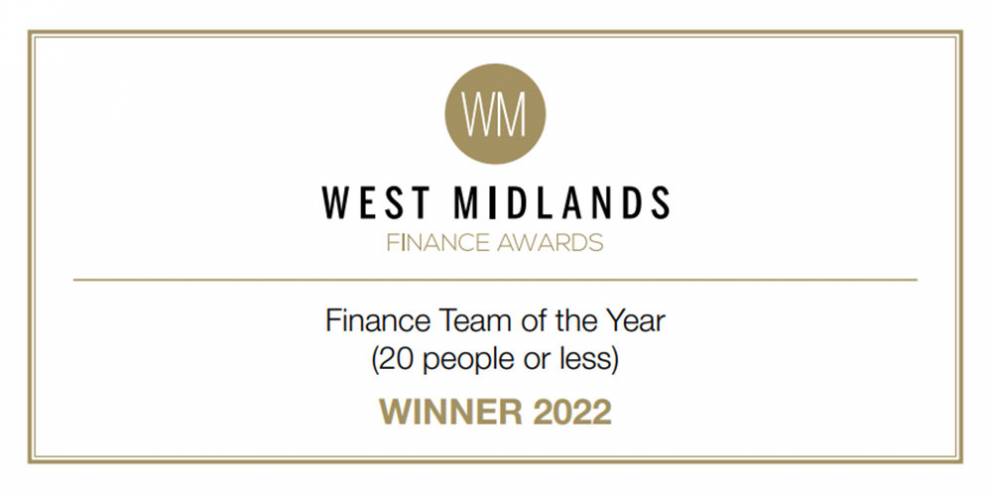 Taking a closer look at the Finance Team's achievements…
Tandem is just three years old and boasts a Finance team of eighteen people across Credit Control, Accounts Payable, Treasury and Accounting. The team has increased by five in the past year, including a DWP Kickstart apprentice. We manage rent and service charge collections for our clients totalling £240M in 2021, in relation to 500 properties, an increase of 93 compared to the previous year. Our collection rate of 91% within 28 days is well above a current industry average of 76%.
Tandem's own accounts are also managed within the team, supporting the business as fee income grew by 50% in 2021. The team successfully led the implementation of a new Property Management ERP system, including the transfer of all data from the incumbent system with minimal disruption to the business.
Tandem became certified as Net Carbon Neutral in December 2021, with two of the four-man project team being Birmingham Finance team members. In November last year, the team trebled its existing office space in The Custard Factory in Digbeth, to accommodate the ever-growing team and create a more open and stimulating space. The finance team managed the entire process from lease negotiations to demolition work and fit out.
If you have any questions for the finance team or are interested in joining them, please get in touch via the button below.