Tandem Appointed To Manage Public Realm Space At Barking Riverside
Barking Riverside Limited have appointed Tandem Property Asset Management as the Estate Manager for Barking Riverside – a growing community that will ultimately comprise over 10,000 new homes, improved transport connections and facilities on the River Thames in east London.
Barking Riverside Limited (BRL), the master developers behind Barking Riverside, have appointed Tandem Property Asset Management as the Estate Manager for this growing London neighbourhood.
Tandem will take over the Estate Management of Phase 1, known as 'Rivergate', including the public realm, the Rivergate Community Centre and the neighbourhood commercial units this summer. The team will also begin to work alongside BRL on 'Phase 2', where homes and facilities are currently being delivered in the Northgate area of the site.
Tandem won the competitive tender process against 13 other interested parties. The selection panel was made up of multiple stakeholders, including Barking Riverside residents, who engaged with the selection process through the development's emerging Community Interest Company, which is the legacy stewardship vehicle for the development.
The panel selected Tandem for its senior level experience, professional skills, environmental, social, and governance commitments and innovative thinking. Tandem uniquely identified the positive need to create a culture and environment that encourages opportunity through collaboration, helping to build a place where everyone feels a genuine sense of purpose, belonging and pride.
Further, under a separate contract, Tandem will deliver the facilities management for The Wilds at Barking Riverside, a brand-new ecology centre and public space.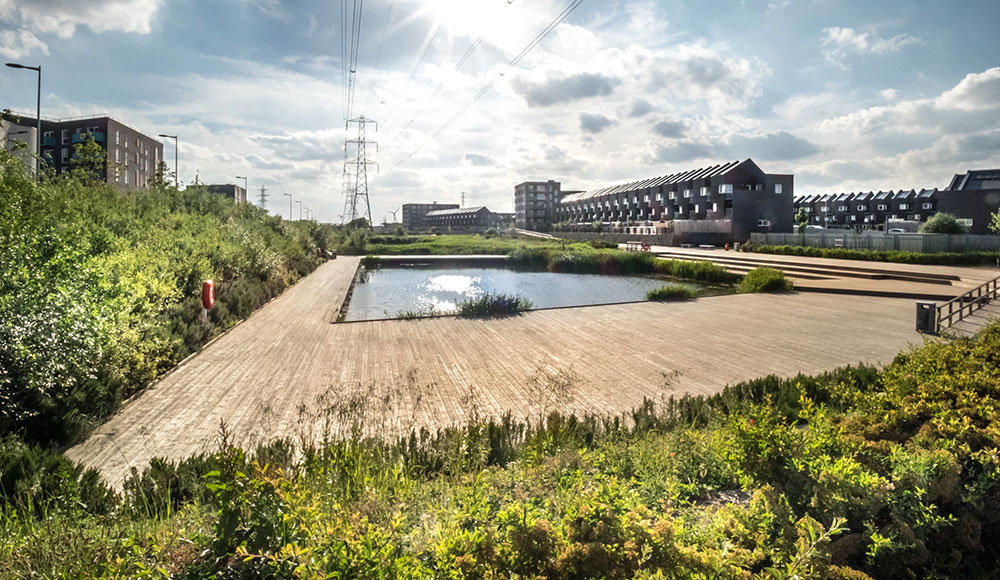 John Jones, Senior Partner at Tandem details "Barking Riverside is one of the most exciting new developments in Europe and will create a whole new district in London. This is a major appointment for Tandem and we are delighted to be working as partners with BRL. The Estate represents a major asset for the community, and we will use all our experience and skills to protect and enhance the asset as it continues to grow. We are determined to deliver a best-in-class service with openness and innovation at all times."
Pamela Ross, Estates Director for Barking Riverside Limited, Comments: "We are pleased to be partnering with Tandem Property Asset Management to deliver improved estates services for all our residents and visitors to the area. Tandem will work alongside Barking Riverside's emerging Community Interest Company and BRL, as we continue to deliver a neighbourhood that is like no other."
Delivered by Barking Riverside Limited (BRL), a joint venture between L&Q and the Mayor of London, Barking Riverside is being created in partnership with stakeholders and local people. Once complete, it will offer new homes, a new London Overground Station and Thames Clippers Pier, commercial and leisure facilities, new schools and riverside walks. The public realm will incorporate new waterfront walkways, green spaces and public squares. Barking Riverside is much more than a place to live and work. 'Barking Made' with pride and purpose for everyone, it is a place to be, become and belong, for now and for generations to come.