ESG Update: 'G' is for Gardening!
Tandem's ESG strategy encourages each member of staff to participate in two volunteering days per year. We are thrilled to have a great relationship with cancer charity Maggie's and in early June were able to unleash five of our team from Newcastle and Leeds to help them with some landscape gardening. Our green-fingered contenders arrived at St James's University Hospital on Alma Street in Leeds on 8th June for a hard, physical day that was both rewarding and successful.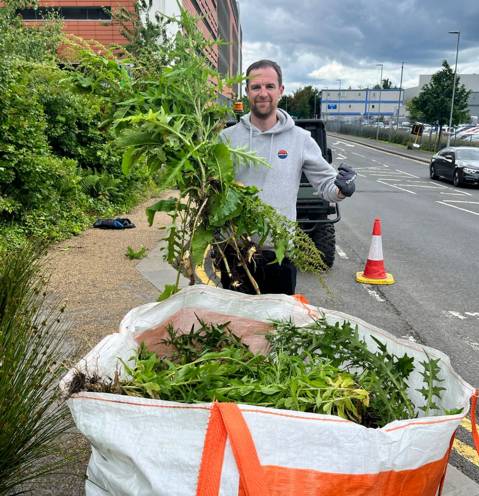 Centre Fundraiser Amy Elver at Maggie's Yorkshire commented: "I just wanted to send a huge thank you over to your fantastic team for all their help and hard work on Wednesday! The garden really does look fantastic!"
Stay tuned to Tandem's blog for all the latest company news and ESG updates.
*Tandem's team: Adam Hall, Simon Spensley (Envirotech), Oli Williams, Anna Greenwood, and Alex Moone.