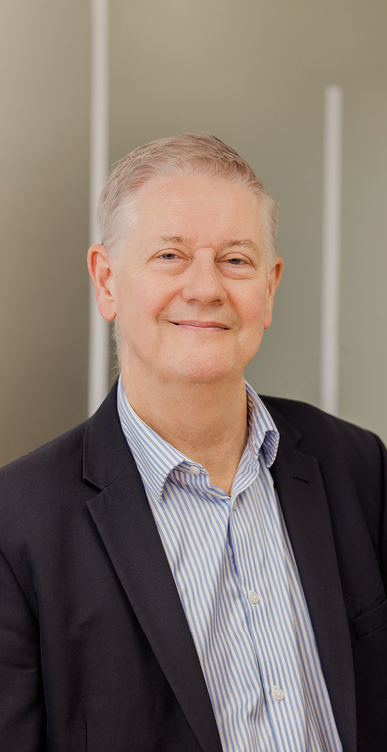 John Jones
BSc (Hons) MRICS
Senior Partner
John is a genuine South Londoner and has worked in the property sector since graduation from Reading University in 1982. No gap years and no sabbaticals mean he has worked through all the property cycles and economic events of the last 30+ years, that's what we call experience!
John completed his APC training with the Greater London Council in the Red Ken era followed by several years in Asset Management with Investment Bank, Morgan Grenfell and agents Morgan Grenfell Laurie and Vigers. Following a merger in 1990 John settled as a Partner in the property management team at Grimley JR Eve and was at the heart of what became the GVA business for over 25 years. In this period John worked with a wonderful range of loyal and leading clients and an array of complex property assets from portfolios to major mixed-use assets and developments. He has worked for investors, developers, occupiers and major public -sector organisations.
John is persistent, challenging and will always find a solution for any problem. He actively builds long term client relationships through trust and experience and brings together smart and agile teams that can take on and manage any property asset, no matter how complex. John has managed large industrial portfolios, major shopping centres, mixed use schemes, residential and student property and large public-sector estates.
John has dealt with all aspects of business management from Business Unit to Board level at GVA and was responsible for growing the Property Management business from £5-20m turnover in 10 years. John has managed large M&A projects and a staff of over 220 as well as a dedicated Business Development team. In the last 10 years this has included business integration projects, major bids and tenders and a leading role for key conference representation at MIPIM, Expo REAL and a range of UK property conferences and events. John is a committed property manager, dedicated to best practice and customer experience. He will tell you what he thinks, but will always listen to feedback.